Our Practice Vision
We strive only for excellence, as we believe that your smile is a direct reflection of our practice.
Our Practice is a patient-centered one, with a cohesive team of professional staff members. We continually aim to provide unparalleled personalized service to our patients and their families in an effective manner to create a truly positive experience. Our modern facility allows us to provide uncompromised orthodontic care by using state-of-the-art technology.
Every patient in our practice is unique. Therefore, we are committed to the implementation of customized orthodontic care to create exceptional and timeless smiles.
FACILITIES

We are proud to provide a state-of-the-art facility for the highest quality Orthodontics care available.

We use the best technology, such as: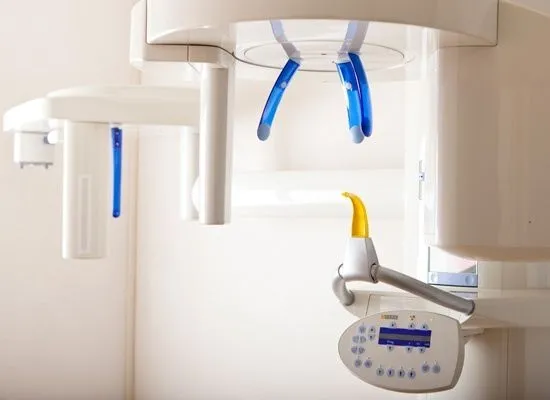 Invisible braces (Innovation C or Damon Clear)
Invisalign
Damon Braces and Speed Braces
Computer technology
Digital imaging
Digital x- rays

to ensure that you receive the most effective care possible.
Our orthodontic team is dedicated to you and your health. For your protection ultrasonic cleaner, heat, steam and chemical sterilization is used. All clinical staff wear masks and gloves for each patient.
APPOINTMENTS

We see patients on an appointment only basis. In order to accommodate all of our patients' unique needs, we offer a wide variety of appointment times to serve you.

We are open to serve you, answer questions, or schedule an appointment during the following hours.

Monday to Thursday 8:00 to 17:00, Friday 8:00-15:00.

We ask that you keep your appointment punctually. If you cannot keep your appointment, please notify the office in good time. Since our afternoon time is limited, each patient can only have his/hers fair share of late appointments. Some missing of school is therefore inevitable. Certain procedures can only be performed during school hours.
CANCELLATION

Since your scheduled appointment time has been reserved specifically for you, we request that you kindly provide us with at least 24 hours notice for short appointment & 7 days for long appointment. We ask for this advance notice so that we can offer this appointment to another patient. A fee may be charged if a patient does not show up for an appointment without sufficient notice.

PAYMENT OPTIONS

We like to view orthodontic treatment as An Investment for a Lifetime! Many orthodontic problems, if left untreated, can create far more costly problems in the future. The cost is quite modest considering the lifetime of dental as well as psychological benefits that orthodontic care can provide.

PAITENTS WITH A MEDICAL AID

Medical aid members are responsible for establishing the following:
The content and provisions of the applicable limits of benefit as determined by their medical aid for orthodontic treatment.
The limits determined for these benefits.
The present standing of each benefit scale where under their may now claim.
The amount payable by the as a member- portion (if any) when the account is settled.
Before the performance of any orthodontic examination and treatment, we supply a written confirmation of the costs.
The patient, remain responsible for the full and final settlement of the account irrespective of any membership to a medical aid.

PAITENTS WITHOUT A MEDICAL AID
Patient without any membership of a medical scheme, are entitle to request,before the performance of any orthodontic examination or treatment, for a written confirmation of the costs involved.

The balance of the account must be settled by you, the patient, within 60 (sixty) days after an orthodontic examination or treatment has been rendered by your orthodontist; except if otherwise agreed to in writing during the first consultation.

We would like to take this opportunity to thank you for choosing our practice for your dental care.